Specialties
Apples (Beginning of September to the end of November)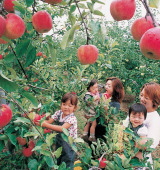 With long sunny days and cool nights, the climate of Numata is ideal for growing apples. With apples ranging from the locally created Akagi to the sweet and juicy Fuji, there are 139 apple orchards in Numata. Pick a few and have a taste of autumn.
Cherries (Beginning of June to the beginning of July)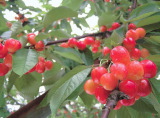 The slightly tangy, sweet flavor of cherries embodies the taste of early summer in Numata. Light and delicious, they also make a lovely present.
Blueberries (Beginning of July to the middle of August)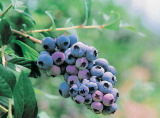 Otsubu-boshi and Amatsubu-boshi are new varieties of blueberries created in Gunma. The fresh picked taste of these berries is second to none.
Grapes (End of August to the middle of October)
Numata is the leading producer of grapes in Gunma. Protected from the rain and grown in flat trellises and hedges, the grapes are sweet and juicy, a favorite of young and old alike.
Strawberries (Beginning of February to the beginning of June)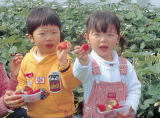 Several sweet, Gunma born varieties of strawberries such as Oze-haruka and Tone-hoppe, are grown in the Shirasawa area. Be sure to grab a handful for a taste of spring.
Miso Manju (Yaki manju)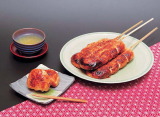 Miso manju is one of the tastiest local delicacies. To make miso manju, steamed buns are skewered and then placed over a charcoal fire, roasted and basted with sweet miso sauce. A must try if you're in Numata, you can pick them up in sets at souvenir shops.
Dumpling soup (Dango-jiru)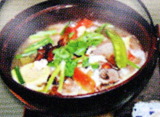 The local dango-jiru is a traditional dumpling soup made with seasonal vegetables and meat. Many of the local restaurants offer this savory dish.
Sweets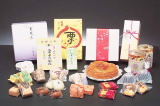 From traditional Japanese sweets to western treats made with locally grown fruits, Numata has a wide variety of snack foods to tempt your taste buds.
Honey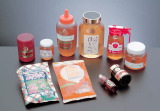 Natural honey made by bees taking nectar form local seasonal flowers is available at many shops in the city. Royal jelly is another popular bee product.
Local Crafts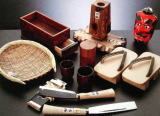 Local artisans craft a number of traditional articles particular to Gunma Prefecture which are popular as souvenirs.
ご意見をお聞かせください
このページに関する

お問い合わせ

総務部 秘書課 広報広聴係
〒378-8501 群馬県沼田市西倉内町780番地
電話:0278-23-2111(代表) ファクス:0278-24-5179
お問い合わせは専用フォームをご利用ください